Welcome to A Better Design
PH: 9874 3311

The office of A Better Design has been servicing clients since 1996.
Our clients will discover that we provide value for money service. Our best form of advertising is the referrals generated by clients which are happy to pass on details of our business to friends & family.
Our services consist of mainly residential developments ranging from extensions, new homes & unit developments. We have also provided services to the commercial market consisting of offices, factories and retail fit-outs. 
As the principle Building designer (Archie Marmarou) I have been working since 1982 with Drafting services & Building companies up until the start of my own practice. During the past 27 years I have been familiar with the changes of Building codes as far back as Uniform Building regulations, Victorian Building Regulation and familiar with current BCA. Building Code of Australia.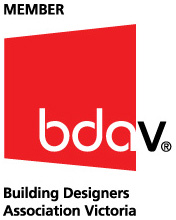 Same as for planning codes from Vic Code to current Res Code.
Our offices are situated centrally in the eastern suburbs Within the municipality of Whitehorse. Adjacent Council's are Manningham, Maroondah & Boroondara. We have Dealt with Councils In Port Phillip and find that a clear understanding of ResCode and local policy is the key to ensuring a successful outcome and to maximise the potential of any property. We have over the years designed homes in NSW & QLD.
Generally we are a design office that is not pigeon holed in a certain style of philosophy. Every new project and client presents its challenges, we aim to fit the clients needs and exceed their expectations.